Onboarding Cardano's next 1 million Web2 users: Connect to dApps by logging in with a social account or email address, via a non-custodial plug-n-play invisible wallet solution for dApps
₳323,285.00 Requested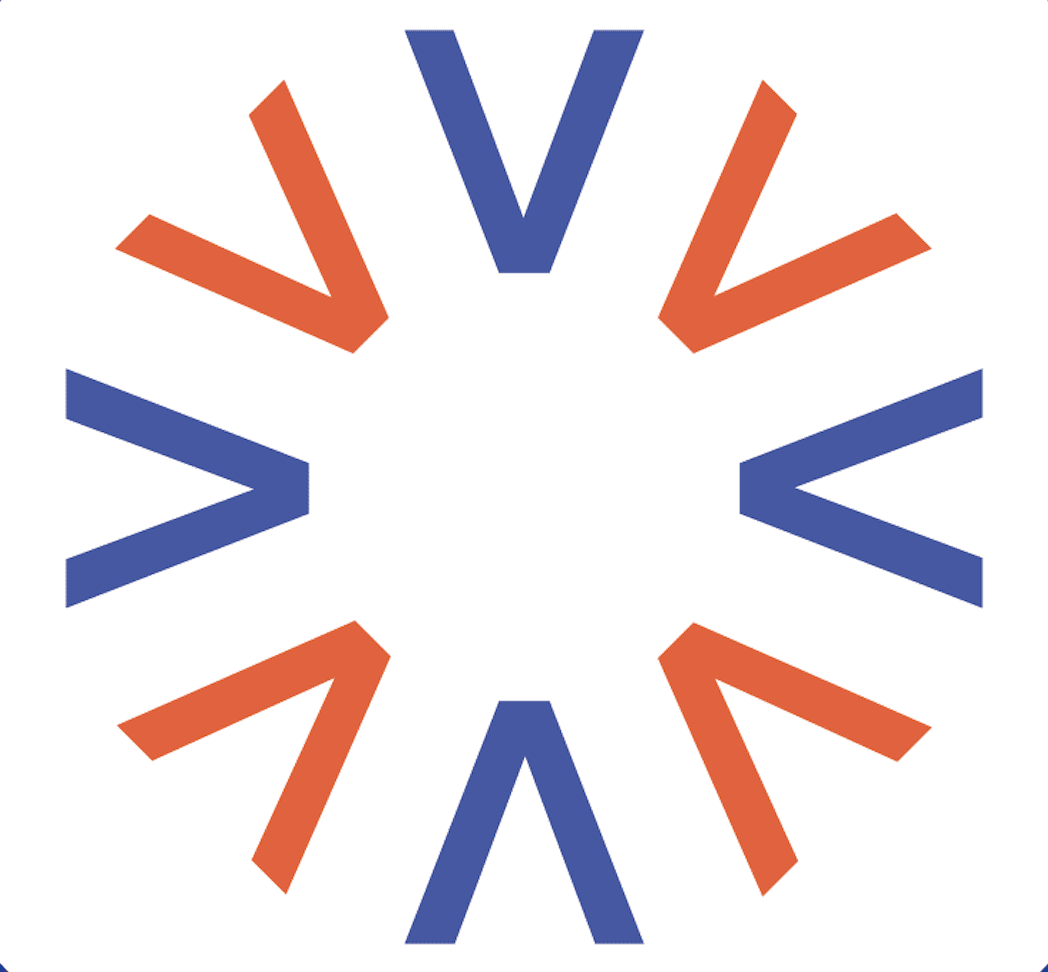 View on ideascale
Community Review Results (4 reviewers)
Solution
NuFi will create a plug-n-play walletless experience that dApps can integrate to onboard Web2 users into Cardano; users can connect to dApps simply by logging in with a social account/email address
<u>
</u>
Problem:
If a Web2 user wants to start using a Cardano dApp, they need to overcome difficulties such as downloading and setting up a wallet, storing a seed phrase, and connecting the wallet to the dApp
Team
Community Reviews (4)
Has this project clearly demonstrated in all aspects of the proposal that it will positively impact the Cardano Ecosystem?
The goal set in Challange is Products & Integrations, so with a proposal with an idea to help dApps want to reach Web2 users, this proposal can solve the goal set out in Challange. The fact is that now Web2 wants to use the Cardano dApp, it encounters difficulties such as downloading and setting up the wallet, storing the root phrase, and connecting the wallet to the dApp. With the above difficulty, it is too difficult for users to access the Cardano dApp via Web2, especially for those who do not know anything about engineering and technology. I see this proposition as adding value to the Cardano ecosystem in the sense that all the people who are using Web2 know about and use the dApp, thereby increasing the liquidity they bring to the ecosystem. Obviously it's a direct positive impact on the Cardano ecosystem (they can share dApps with friends, family, and non-crypto co-workers without explaining how to set up a crypto wallet - this is awesome). The more interesting and useful the team's product is in the ecosystem, the more reasons for people to interact with the Cardano blockchain. That is one of the important factors to scale up and contribute to solving future challenges. In short, the proposal has the potential and impact for Cardano. I greatly appreciate the impact of the proposal. I vote 5 stars.
Team Response
Thank you so much for your well-thought-out comment. It's clear that you spent a great deal of time considering the proposal and you name the aspects that we too think are very important (e.g. being able to recommend DApps to non-crypto friends and family without needing to explain how to set up a crypto wallet, and the challenges facing non-crypto users when it comes to onboarding into Cardano and crypto in general); in short, we're very grateful for your time and consideration. Thanks again!
This proposal presents a plug-n-play solution for non-custodial dApps for Web2 users to integrate; users can connect by logging in with social media accounts or email addresses. This simplifies and speeds up the process, and users have a single wallet for all dApps, unlike many wallets created if dApps directly integrate Web2/introduction solutions without a wallet. Additionally, this solution will help increase awareness of Cardano and its ease of integration, encouraging new users to try Cardano dApps and new projects to build on Cardano. This proposal is quite good as it addresses the questions of the Challenge and also has a positive impact on Cardano. A plus point is that the team has set a specific target of creating 50,000 new wallets and deploying the solution for 10 dApps in the first 12 months. The goal is quite impressive.
Grade: 4
Team Response
Thank you so much for taking the time to review our proposal. We agree with what you said – our proposal really can increase awareness of Cardano, especially since it makes onboarding for non-crypto users much easier. Thanks again for well-considered response. Much appreciated!
This proposal fits the challenge perfectly. A wallet that integrates the most modern technologies, security, and simple operation will quickly gain a foothold in the hearts of users. Currently, on average, each individual owns from 5 to 7 accounts, so it is difficult to remember them all. So using social media accounts is one way to reduce the number of accounts to remember for users, a small but useful detail. The wallet is also more convenient for ADA trading.
Team Response
Thank you ever so much for taking the time to read and comment on our proposal; you mention relevant and specific aspects – the use of social accounts to onboard into Cardano – and your comments are much appreciated. Thank you!
I'm sorry, but I do not see the impact this project will generate into the Cardano Ecosystem. It's quite difficult to comprehend and access the facts from this project. It really does not fit the challenge and has no potential benefits on Cardano.
Team Response
Thank you for taking the time to comment on the proposal, though from what you've written, I don't believe you considered the proposal or its impact at all: our proposal, if funded, will make Cardano DApps accessible to non-crypto users (Web2 users as we call them in our proposal) – anyone will be able to connect to a Cardano DApp, and will not need a wallet nor any technical knowledge or ability to do so; they will be able to onboard into Cardano and use DApps simply by logging in with a social account or email address, which everybody has. Simply, it removes a huge barrier to entry to the Cardano ecosystem, which will have a huge impact on the blockchain and the projects building on it, since they will be accessible to non-crypto users and can advertise themselves to the mass market in a way that they cannot now (since, currently, users need to have a Cardano wallet and some technical ability to install and set up that wallet – removing these barriers to entry can drive adoption ten-fold). Your review doesn't refer to any part of our proposal or to the theme of it in general, and I don't believe you gave it the consideration that – in your position – you were expected to.
Is this project feasible based on the proposal submitted? Does the plan and associated budget and milestones look achievable? Does the team have the skills, experience, capability and capacity to complete the project successfully?
Regarding the capability of the proposing team, the team needs to provide evidence of completed projects/products. In addition, the team has submitted a proposal in Fund 9 but did not attach a link, making it difficult for the community to check and verify. Besides evidence of experience and expertise, the proposing team needs evidence of project management, financial management, and personnel management capabilities. In terms of feasibility, this proposal is expected to be implemented within 3 months, with 5 main milestones, quite complete in terms of time and job details. However, as described in the goal above, the team needs to add milestone 6 to verify the achievement of the goals they have set (this is mandatory, the basis for evaluating the completion of the proposal). If the time exceeds 12 months (as regulated), the team can evaluate the results after the launch for 6 months.
Grade: 2
Team Response
Thank you for taking the time to review our proposal, however I think your sticking point (perhaps the reason for the low grade) is unfair; we completed our Fund9 proposal ahead of schedule last year and documented every step of this, even appearing on Twitter spaces and Townhalls to showcase our work. You said that we did not provide evidence for previous completion but that simply isn't true, and it seems unfair that – just because you didn't search for the evidence – you think it doesn't exist. Regarding milestone 6, this is in fact our milestone 5: review and updates. You say that this is mandatory but missing (perhaps the reason for the low grade), but it's included, so we believe that your assessment isn't fair here.
The team is having experience in creating wallets and success from previous funds, I think that is a stepping stone for them to continue to grow stronger. The proposal outlined the difficulties encountered and the remedies. I believe the team can complete this project well.
Team Response
Thank you so much for your review and for your positive words, and for recognizing our team's success in previous funds. Much appreciated!
The proposer has failed to expose the requisite skills and knowledge to execute this project when funded. The budget for the project has little feasibility on the Cardano Ecosystem.
Team Response
Thank you for commenting on our proposal, though we believe that you have not considered the proposal itself at all; you don't mention any aspect of it in your assessment, nor the proposal's theme in general, and you seem to completely ignore the parts of proposal that explain our team's experience, qualifications and 5+ years of building in the Cardano ecosystem (not to mention our already-established proficiency with the tooling we plan to use: we wrote the Cardano library for the tooling we plan to use, which is clear demonstration of our understanding of it). You also mention the budget here, which isn't relevant to this part of the assessment. In short, I don't believe that you gave your review the consideration that is expected from someone in your position.
Here I consider the feasibility of the proposal, about the plan - how to do it is quite clear. It shows the team's expertise and serious enthusiasm when implementing the proposal. With 3 goals and 5 milestones presented very carefully, clear and easy to understand. Not many proposals do as well as the team did. I have compliments on this. On the technical side, it is a collection of today's most advanced technological engineering elements (plug-n-play solution, Web2-connected crypto wallet, Web3auth, Torus Network, 2FA). I consider this a proposal that is dense in technology, so it requires the implementers to be good at technology and grasp the constantly changing trends. Of the 5 milestones, I especially appreciate milestone 1 and milestone 2 in terms of technical content. It is considered the foundation to continue to create milestones later. I have a broad question that if more manpower and funds are needed to carry out such complex (unusual) tasks, does the team have any other sources? I need reconfirmation from this as it may be related to feasibility testing by the community. Surely at that time the team will have to make a arising plan for the readers to see, right? All in all, I appreciate the feasibility of the proposal, the proponent has the ability to carry out the project successfully. Quite admire the team's achievements. 5 stars.
Team Response
Thank you so much for your positive feedback! It's nice that you recognized our team's contributions in the past and the quality of the things we've built to date. You go into a lot of detail regarding the tech we plan to use, which shows you truly considered the proposal as a whole – and we're delighted that you're as optimistic as we are! Thanks again
Is the funding amount requested for this project reasonable and does it provide good Value for Money to the Treasury?
The team consists of 8 key members with full quotes from the linkedin social network. It's good for the community to be transparent, easily verifiable, with such a proposal to publicize member identities. I consider such human resources to be satisfactory with a team of many experienced and strong members of professional skills. Especially when the team can still use other human resources, maybe external experts or collaborators to implement this proposal (I support). I would like to contribute more comments about the performance index is KPI, if the team can come up with a KPI, it is too good, too convenient for readers to be able to evaluate transparency and work efficiency. In addition, the team can attach milestones to each specific month of the year for easy tracking? These are my 2 small suggestions, with the desire to contribute positively to this proposal, please pay attention. The solutions, methods, and problems are clearly stated and easy to understand. I like this. What I am particularly pleased with is the representation of the budgeted costs allocated in each stage, each intended performance is specifically costed. With hourly pay, it is a popular payment method today, provided that employees are really productive and have a working spirit in every working hour. After each milestone is shown the amount of money needed to make in that period. Total amount all claim is 323285 Ada. I think the total amount is not large compared to the value that the proposal brings to the Cardano ecosystem and to society when it is successfully implemented. Overall, the proposal represents good value for money for the community and for the treasury. I rate 5 stars. Hope the team will keep up the good work!
Team Response
Thank you so much for your well-thought-out response. To answer your question, yes, we can certainly update the community on a month-by-month basis (regarding KPIs) as opposed to only when a milestone is finished if we can secure funding. Thanks again for your positive comments about our team's work, we appreciate it.
The fundraising budget for this proposal is 323,285 ADA, accounting for approximately 3.56% of the total Challenge budget. The budget is expected to be allocated to 5 milestones: milestone 1 (44.1%), milestone 2 (35.1%), milestone 3 (8.8%), milestone 4 (4.2%), and milestone 5 (7.8%). It can be seen that the budget allocation ratio is not really reasonable, milestones 1 and 2 account for more than 79.2% of the total budget of the proposal (very high). Additionally, if milestone 6 is added (results compared to the initial goal) and at least 15% of the budget is required, the current allocation ratio is not reasonable. Regarding the core team, there are 8 main members, and all members' LinkedIn are provided for the community to easily check and evaluate. However, it is regrettable that there is no specific job assignment for each member (according to the job categories in the 6 milestones) and external personnel (if any).
Grade: 1
Team Response
Thank you for taking time to leave a review, though I believe you've taken issue with things that are, in fact, explained quite clearly in the proposal. You say, "It can be seen that the budget allocation ratio is not really reasonable, milestones 1 and 2 account for more than 79.2% of the total budget of the proposal (very high)" –> Yes, these are the building phases of the proposal which require the most developer work, testing, and project management. The other milestones either rely on work done by external projects (e.g. integration of the solution into a DApp) and so aren't labour intensive for NuFi and thus don't require as much funding as the building phases, OR are marketing and feedback-related, and again don't require intensive building, testing and project management, and so of course require smaller budgets. It seems that your reasoning for scoring this a '1' – the lowest possible – is that you think all milestones should be equal, which is unrealistic in the lifecycle of a new product, and a score of 1 should be reserved for projects whose budget is simply too high or unrealistic; you don't make this assessment, and don't argue that the requested amount is too much, and so this seems like an unfair score.
The total cost of 323285 may look huge but if we consider the high quality of labor and the skills required for this job such a cost is justified. The budget allocation is detailed and the work is properly allocated to get it done well. Good luck.
Team Response
Thank you kindly for taking the time to review our proposal. We too think that the budget is well thought out considering the complexity of the toolkit we want to create. Thanks again :)
Imagine the budget outlined in this budget, it is quite overboard. The budget for this project is extremely high, hence has no value for Cardano and the Ecosystem.
Team Response
Thank you for taking time to leave a comment, though your review itself isn't at all accurate: as we explain, the budget here (approx. 3% of the challenge's total budget) will, in the long run, save Cardano projects a great deal of money in not having to integrate onboarding services themselves (which is extremely labour intensive and can require paid tech support from the software provider). You don't mention any aspect of the budget, nor address the theme of the proposal and how, for example, this type of endeavour might not warrant such a budget: we believe that you didn't fairly assess our proposal or exercise the diligence that is expected from somebody in your position.