West Africa Proposer Outreach
$6,000.00 Received
$6,000.00 Requested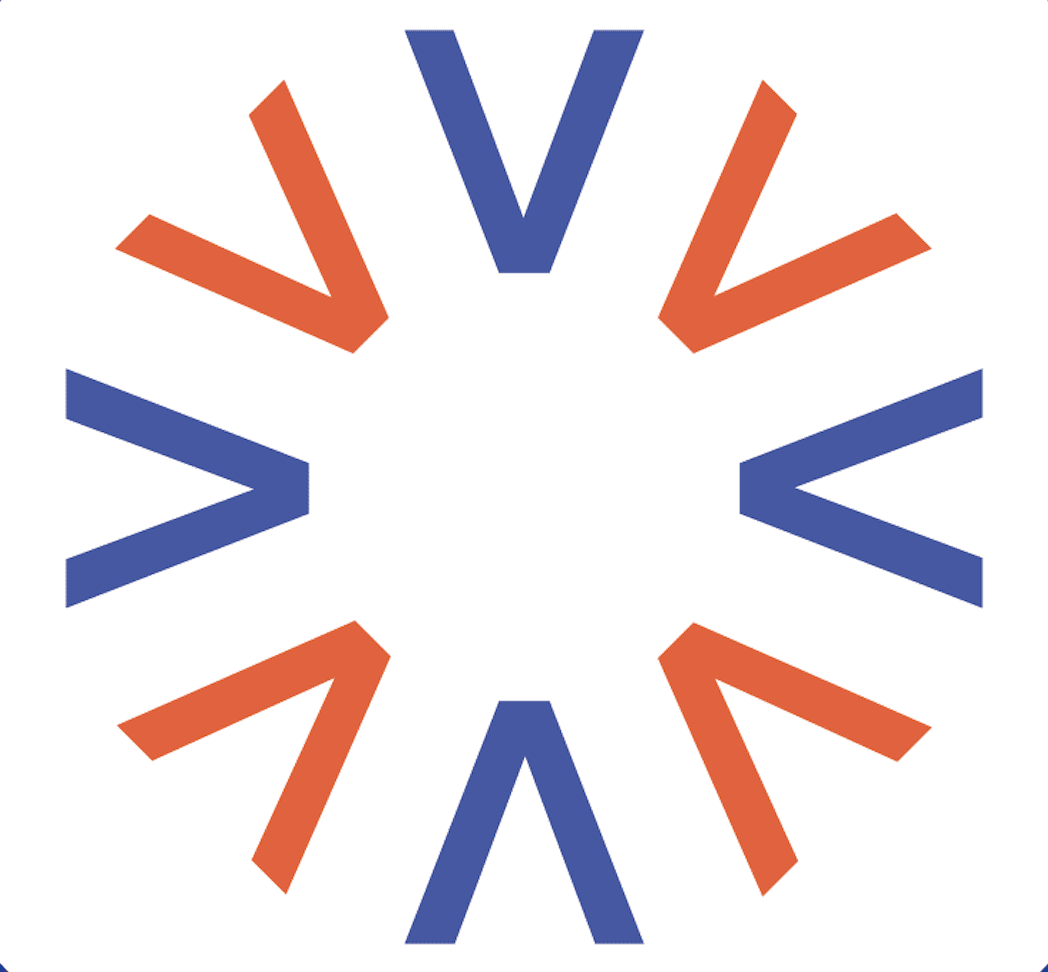 View on ideascale
Problem:
West African entrepreneurs are unaware of the Project Catalyst's funding campaigns and the community's encouragement of African proposals
Challenge:
F4: Proposer Outreach
completed
Awarded 12% of the fund.
Team
Experience
Team: Training, Consultancy, Project Management, Community Engagement & Outreach
Solution
A 2-Day Virtual Event with guest speakers, project proposals, interviews, live Q&A and 2x1-hour webinar workshops (French & English)
Community Advisor Reviews
Does the proposal effectively addresses the challenge?
Community Reviews
(11)
This would be a huge win for the entire Cardno ecosystem in Africa
The proposal described has the potential to attract entrepreneurs and developers to Cardano and Catalyst, some reasonable onboarding metrics have been stipulated.
Really like what I am reading here. I have noticed already in many proposals support from WADA. This is great to see and hopefully more resources can be directed from catalyst veterans to include more participants in a way that they can also 'compete' for funds with greater chance.
Your platform seems a good way to create a wider spread of the ADA message.
this is a great way to get new entrepreneurs into Catalyst
Lays out the issue, with a clear path for success. The issue is something that stays true to the mission of Cardano and gets to the people who can really benefit.
This proposal was very well written and the objectives understood. The amount of USD$6000 is reasonable if not a little lower than I would've estimated at a guess. The plan of running this virtual event that you are proposing is solid and I feel an effective way to engage and educate on the Catalyst vehicle and associated pathways to Catalyst.
The proposal is at the very heart of Cardano's ambitions and the specific target market being West Africa provides this solution with a great focus and a centred community. This makes meeting targets achievable and quantifiable I believe. It's easy to present an 'African' outreach but a lot can be lost in such a wide scope. Targeting the 'diaspora' is also an effective point as this widens the scope of Catalyst awareness globally and could provide an indirect benefit from emigrants & second generations 'giving back' to their old communities.
This proposal directly addresses the aim of this challenge. Since one of Cardano's main priorities is reaching Africa in general, this proposal could be a first step in promoting Catalyst as a gateway to Cardano on which the community can build up in the future.
The proposal addresses the challenge in a clear and effective way. The problem described, the unawareness about Project Catalyst funding campaigns by west african entrepreneurs, is addressed in an effective way through the creation of a 2-day virtual event to present Catalyst and illustrate the creation process of a proposal in an operational way. I think this project can certainly bring new proposals from a specific geographic area into Project Catalyst.
The proposer does satisfy the challenge by suggesting hosting a virtual event to introduce Cardano & its mission to a wider audience. The team also plans on running a 30-day marketing campaign prior to the event in order to gather a larger audience in the West African region.
Given experience and plan presented is likely that this proposal will be implemented successfully?
Community Reviews
(9)
There is a reasonable and structured plan, describing a marketing campaign and 2 webinars, I would like to see more details about the content of the webinars.
The WADA team, in general, is qualified to execute the proposal successfully, but there are no details about the team members included in the proposal, I recommend including this information or a link so that the community that doesn't know WADA has access to this information. .
I have good confidence in this team that it can carry out this task. I like the mindset of how the information is presented and various details it thought out about. Few pointed - I would love to have this recorded so that these can be then featured around and reproduced to introduce many more participants even after event ends. But I assume that may be the goal. I would also suggest adding profile links like Linked In to proposer names. Not every may be familiar with your past work or who you are. Adding that doesn't cost anything and it adds more colour to your proposal as who you are as individuals. I would have liked to learn more about past experience in hosting online events. Would have been really helpful, I think.
You have realistic goals and thought through proposal. I dont know about the 2 funded proposal as your key metrics but their is definetly an audience there. From what i know of the african market, you should target a mobile app for the material and webinars probably. You might get better onboarding and more users
Well rounded team with a thought out process. Not a hard event to pull of, but wondering if funding is enough and marketing time will be enough to make the biggest impact possible.
There has been a concerted effort to relay the experience of the team, and in my view this has sufficiently met the criteria for this challenge. After taking a few moments to research your team it appears as though you have the right people in place to execute this proposal successfully.
The team consists of members from the same West African region with varying skills & experiences that's critical to such an event. I have however given it 4 stars only because it does not provide details of past events held but overall, a good plan is laid out. Admittedly I am yet to look at any of the affiliated proposals, but given this is one is part of a concentrated effort, it provides a level of confidence that it can be implemented successfully.
There is a team of three which state that they have relevant experience. Unfortunately, I don't find any evidence for this and a comment related to this is not answered yet (at the time of this review). However, considering their first created content I think there is a good chance that their presented event will happen and that they will do a good job. The budget sounds reasonable for me. And the return on intension seems to realistic.
I like the setting given to the project: the idea to make 2+ introduction webinars during the 30-day marketing campaign is great and can certainly drive subscription to the main event. The 3-tier incentive scheme is really clever and I think it can generate a "spread the word" mechanism that will attract more participants. The audience is well targeted to specifics profiles of participants which increase the chances of success compared to choosing a general audience. WADA's experience and participation in the Cardano community are a further confirmation of the goodness of the project. The fund requested are adequate and the way in which they will be spent is relevant to the project.
The proposer solidified themselves as one of the regulars within the project Catalyst and Cardano ecosystem and have multiple proposals submitted for voting. The proposer's team consists of individuals with relevant experience giving this project a high likelihood of success.
Does the proposal provides sufficient information to assess and audit progress and completion?
Community Reviews
(10)
The information described indicates that the proposal addresses the challenge in a relevant way, metrics and KPIs have been described so that we can measure the success of the proposal, a budget breakdown is also included, but it would be important that the proposal include more information about the proposers so that the community has access to and can attest to their qualifications.
It wasn't entirely clear to me - the target would be to air this in June or what is the timeline line? I read that it is for guidance only - but understanding timescale would be neat, too. It mentions that 30 days after funding is secured and marketing materials are ready - so in theory one month is a solid timeline at first, right? That is neat. Also - having ability to improve membership would be fantastic on Catalyst platform. Any thoughts how that could be measured effectively, too? With regards to metrics - it helps to benchmark against actual target rates - there are few targets listed on the bottom but metrics list is rather extensive. So adding few more to have them in mind be really useful. At any rate - I believe there is enough data that could make this a go. Really appreciate work and thought put into this.
WADA is a solid team pushing for Cardano solutions in West Africa, great plan/proposal
Very feasible proposal, addresses challenge in the way it was presented. I would like to see more what the assistance after the seminar would look like, whether this team will be handling that or funneling them along to the correct contact.
Your target out come lacks a timestamp, when do you plan on have your 100 sign-ups for instance ? because if you plan this for the first month, it's quite good. if you plan it on year after launch well… you get my point probably :) very nice and thought through proposal.
Overall a very good proposal with a set plan, itemising every resource at hand, all the resources and tools which will be used and implemented to run the event, marketing strategies and targets and the metrics by which they aim to measure their own level of success (not to be confused with the Project Catalyst metrics under which we assess these proposals, which fortuitously matches anyway so good for CAs). The fact there are affiliated proposals to this means its a well thought-out ambition and I wish the team luck.
There is a detailed roadmap and a time horizon presented. The team has given detailed KPIs to measure the progress and success of the proposal. The only thing I miss here is that they haven't mentioned possible difficulties and how to deal with them. Hosting an online event is one thing, but attracting many people is often the hardest part. The plan is to do social media marketing. However, it is easier to waste money on these platforms than really create value (as I work in this industry). But in summary, this proposal is well presented.
By breaking down your Key Metrics to measure and also your Target Outcomes I was easily able to understand your success measures and planned goals. I really like this proposal due to the various materials provided I feel I have clear picture of what it is that you are attemptingt to achieve. Well done.
The KPIs to evaluate the project success are relevant and described in a clear manner. It will be easy to assess whether the project will achieve its purpose. I really appreciated the clear reference to the proposals' submission in catalyst and their funding as the ultimate goal.
The proposal includes a great list of KPIs, timeline, and budget breakdown, with additional information it is enough to determine feasibility and effectiveness.