So you've decided you want to own some ADA, but all you have is Dollars (or any kind of fiat money). What you need is a cryptocurrency on-ramp. If you live in the, US, Canada, United Kingdom, or most parts of Europe, a simple easy-to-use exchange is Coinbase.
You can use [Coinbase](https://www.coinbase.com on your desktop computer, or download the free Coinbase App onto your phone.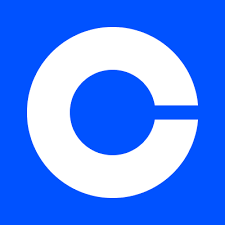 Use your email to register. Follow the directions to verify your email address before proceeding.
Coinbase will provide step-by-step directions to verify your identity
Click Settings >> Add a Payment Method
Using your bank account as a funding source for your purchase is recommended to avoid fees associated with other sources.
Click the Trade (arrows) center button at the bottom of the app.
Click Buy. Select Cardano (ADA) as the currency you wish to buy.
Confirm the amount and Bank Account and click Preview buy.
On the next screen click Buy Now
Your cryptocurrency is now held in a hosted wallet by Coinbase on your behalf (a custodial wallet).
To take full control of your cryptocurrency funds you should move them to a wallet that you control.
Even better: once you have moved them to a personal wallet, you can stake your ADA with Lido Nation and earn more ADA, just for participating.
This is the best way to secure your funds and live that LIDO life!
Support the
Library
You can support the work we do by delegating to the LIDO pool, pickup a ware in our bazaar, or sponsor a podcast episode.
Lido Nation: Origin Story
The Lido Nation staking pool launched on the Cardano mainnet in December 2020. From there, a couple of dreamers started to talk about what our little corner of the network should look like. As a pair of curious birds, who get excited about learning and sharing knowledge, we noticed that there wasn't enough of the kind of material we wanted to read about blockchain, and Cardano.
So we started to write it!
Minutes of audio readings