Así que has decidido que quieres tener algo de ADA, pero todo lo que tienes son dólares (o cualquier tipo de dinero fiduciario). Lo que necesitas es una rampa de acceso a la criptomoneda. Si vives en EE.UU., Canadá, Reino Unido o la mayor parte de Europa, una bolsa sencilla y fácil de usar es Coinbase.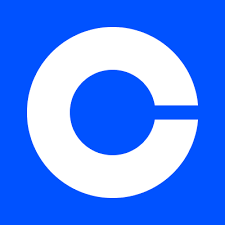 En Coinbase Utiliza tu email para registrarte. Sigue las instrucciones para verificar tu email antes de continuar.
Verifica tu identidad Coinbase le proporcionará instrucciones paso a paso para verificar su identidad.
Haz clic en Configuración >> Añadir un método de pago
Añadir fuente de financiación. Se recomienda utilizar su cuenta bancaria como fuente de financiación para su compra para evitar las comisiones asociadas a otras fuentes.
Haga clic en Configuración Haga clic en Añadir método de pago
Compra de ADA
Haga clic en el botón central de Comercio (flechas) en la parte inferior de la aplicación.
Haga clic en Comprar. 3. Seleccione Cardano (ADA) como la moneda que desea comprar.

Confirme la cantidad y la cuenta bancaria y haga clic en Previsualizar la compra.

En la siguiente pantalla haga clic en Comprar ahora
Su criptomoneda se encuentra ahora en un monedero alojada por Coinbase en su nombre (un monedero de custodia).
Para tener el control total de sus criptomonedas, debe trasladarlos a un monedero que usted controle.
Aún mejor: una vez que los hayas trasladado a un monedero personal, puedes "Stake" tu ADA con Lido Nation y ganar más ADA, sólo por participar.
¡Esta es la mejor manera de asegurar tus criptomonedas y vivir esa vida LIDO!
Unmatched Support

We provide phone and email support for all of our delegates. We understand that many of our community members are not tech or crypto nerds. You expect the same level of service and support you get from Reggie down at the bank or Saiid, your nephew or friend at the office that won't stop talking about Bitcoin.

We host weekly meetups (currently online due to Covid).Visit our connect page for all the ways you can reach us. page for all the ways you can reach us.

Best in class servers

Our servers are run and managed by professionals whose only job is to manage and run servers 24/7 365/6 days a year.

We run our Cardano nodes on the same servers powering other services you've come to rely on everyday, like Google and Pokemon Go.

What this means for you is that our servers are always online and available to process transactions, earning you and the causes we support the optimal amount of $$$$. Visit our pool page for more technical details.

#4% for community development and investment

Of all the rewards that come in, we keep 4% annually. All 4% goes towards charities you pick, paying LIDO nation community members like yourself to write code and content for the site, and grants for local community educational projects.

See our financials page for full records of our spending, more details, and breakdowns.

An Amazing Community

When you delegate and join LIDO Nation, you get to participate in creating a space for people to interact, meet, learn, and teach each other. You get to be part of the engine that works to make every voice heard with equal importance.

LIDO Nation is an idea. Delegate, take it and lets make something great!