So you've decided you want to own some ADA, but all you have is Dollars (or any kind of fiat money). What you need is a cryptocurrency on-ramp. If you live in the, US, Canada, United Kingdom, or most parts of Europe, a simple easy-to-use exchange is Coinbase.
You can use [Coinbase](https://www.coinbase.com on your desktop computer, or download the free Coinbase App onto your phone.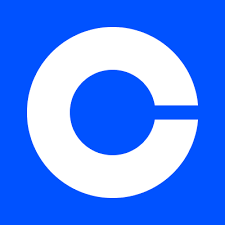 In Coinbase
Use your email to register. Follow the directions to verify your email address before proceeding.
Verify your identity
Coinbase will provide step-by-step directions to verify your identity.
Click Settings >> Add a Payment Method
Add funding source.
Using your bank account as a funding source for your purchase is recommended to avoid fees associated with other sources.
Click Settings
Click Add Payment Method
Purchase ADA
Click the Trade (arrows) center button at the bottom of the app.
Click Buy. Select Cardano (ADA) as the currency you wish to buy.
Confirm the amount and Bank Account and click Preview buy.
On the next screen click Buy Now
Your cryptocurrency is now held in a hosted wallet by Coinbase on your behalf (a custodial wallet).
To take full control of your cryptocurrency funds you should move them to a wallet that you control.
Even better: once you have moved them to a personal wallet, you can stake your ADA with Lido Nation and earn more ADA, just for participating.
This is the best way to secure your funds and live that LIDO life!
Unmatched Support

We provide phone and email support for all of our delegates. We understand that many of our community members are not tech or crypto nerds. You expect the same level of service and support you get from Reggie down at the bank or Saiid, your nephew or friend at the office that won't stop talking about Bitcoin.

We host weekly meetups (currently online due to Covid).Visit our connect page for all the ways you can reach us. page for all the ways you can reach us.

Best in class servers

Our servers are run and managed by professionals whose only job is to manage and run servers 24/7 365/6 days a year.

We run our Cardano nodes on the same servers powering other services you've come to rely on everyday, like Google and Pokemon Go.

What this means for you is that our servers are always online and available to process transactions, earning you and the causes we support the optimal amount of $$$$. Visit our pool page for more technical details.

#4% for community development and investment

Of all the rewards that come in, we keep 4% annually. All 4% goes towards charities you pick, paying LIDO nation community members like yourself to write code and content for the site, and grants for local community educational projects.

See our financials page for full records of our spending, more details, and breakdowns.

An Amazing Community

When you delegate and join LIDO Nation, you get to participate in creating a space for people to interact, meet, learn, and teach each other. You get to be part of the engine that works to make every voice heard with equal importance.

LIDO Nation is an idea. Delegate, take it and lets make something great!