Comment acheter le cardano ADA
Vous avez donc décidé de posséder un certain ADA, mais vous n'avez que des dollars (ou toute autre monnaie fiduciaire). Ce dont vous avez besoin, c'est d'une rampe d'accès aux crypto-monnaies. Si vous vivez aux États-Unis, au Canada, au Royaume-Uni ou dans la plupart des pays d'Europe, un échange simple et facile à utiliser est Coinbase.
Vous pouvez utiliser [Coinbase](https://www.coinbase.com sur votre ordinateur de bureau, ou télécharger l'application gratuite Coinbase sur votre téléphone.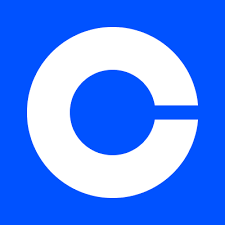 En Coinbase Utilisez votre adresse e-mail pour vous inscrire. Suivez les instructions pour vérifier votre adresse e-mail avant de continuer.
Vérifiez votre identité Coinbase vous fournira des instructions étape par étape pour vérifier votre identité.
Cliquez sur Paramètres >> Ajouter une méthode de paiement
Ajouter une source de financement. Il est recommandé d'utiliser votre compte bancaire comme source de financement pour votre achat afin d'éviter les frais associés à d'autres sources.
Cliquez sur Réglages. Cliquez sur Ajouter un mode de paiement.
Achat de l'ADA
Cliquez sur le bouton central Trade (flèches) en bas de l'application.
Cliquez sur Acheter. Sélectionnez Cardano (ADA) comme monnaie que vous souhaitez acheter.
Confirmez le montant et le compte bancaire et cliquez sur Prévisualiser l'achat.
Sur l'écran suivant, cliquez sur Acheter maintenant
Votre crypto-monnaie est maintenant détenue dans un portefeuille hébergé par Coinbase en votre nom (un portefeuille de dépôt).
Pour prendre le contrôle total de vos fonds en crypto-monnaies, vous devez les déplacer vers un portefeuille que vous contrôlez.
Mieux encore : une fois que vous les avez transférés vers un portefeuille personnel, vous pouvez miser vos ADA avec Lido Nation et gagner plus d'ADA, simplement en participant.
C'est la meilleure façon de sécuriser vos fonds et de vivre la vie LIDO !
Unmatched Support

We provide phone and email support for all of our delegates. We understand that many of our community members are not tech or crypto nerds. You expect the same level of service and support you get from Reggie down at the bank or Saiid, your nephew or friend at the office that won't stop talking about Bitcoin.

We host weekly meetups (currently online due to Covid).Visit our connect page for all the ways you can reach us. page for all the ways you can reach us.

Best in class servers

Our servers are run and managed by professionals whose only job is to manage and run servers 24/7 365/6 days a year.

We run our Cardano nodes on the same servers powering other services you've come to rely on everyday, like Google and Pokemon Go.

What this means for you is that our servers are always online and available to process transactions, earning you and the causes we support the optimal amount of $$$$. Visit our pool page for more technical details.

#4% for community development and investment

Of all the rewards that come in, we keep 4% annually. All 4% goes towards charities you pick, paying LIDO nation community members like yourself to write code and content for the site, and grants for local community educational projects.

See our financials page for full records of our spending, more details, and breakdowns.

An Amazing Community

When you delegate and join LIDO Nation, you get to participate in creating a space for people to interact, meet, learn, and teach each other. You get to be part of the engine that works to make every voice heard with equal importance.

LIDO Nation is an idea. Delegate, take it and lets make something great!